Lelah Financial
Comprehensive financial planning and asset management services as you grow, protect, and distribute wealth.
Contact Us
My Services
Asset and Investment Management
Design investment and accumulation strategies through asset allocation, risk tolerance analysis, and personalized market and behavior discussions.
Design portfolios using appropriate investment vehicles designed to help you reach your goals by reducing expenses and goal based asset allocation.
Review cash flow to best allocate how your savings can help maximize your ability to achieve your financial goals.
Evaluate your investment tax strategies and work directly with tax specialists to maximize investment tax efficiencies.
Analyze your employer-sponsored retirement plan and facilitate strategies to help you reach financial independence and accomplish your goals for how you viewd your retirement lifestyle.
Recommending investment and accumulation vehicles such as 529 plans, education savings accounts, and custodial accounts to achieve your specific education funding goals.
Work with estate planning and trust specialists to ensure appropriate strategies are being implemented with regard to wills, trusts and powers of attorney as it relates to the preservation of your estate for your heirs. Coordinate with your legal and tax advisors to help reduce potential exposure to estate taxes and probate costs.
Life and Disability Insurance Protection Planning
Evaluating your needs, designing and implementing appropriate coverages to protect you and the people you care most about.
Employee and Executive Benefits
Provide retirement strategies and plan benefit analysis and implementation for both employees and business owners.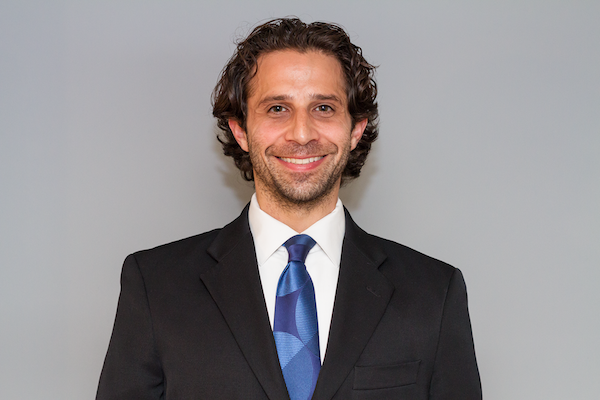 About Lelah Financial
Lelah Financial, LLC was founded as an independent fee-only Registered Investment Advisor to provide exceptional financial planning and investment services to our clients through collaboration and reliable communication.
We are dedicated to acting as our client's Chief Financial Officer, or CFO, to help provide a pathway to meet and exceed their financial goals and desires while making sure they are protected from unforeseen life-changing events.
Our Team
Josh Lelah is a CERTIFIED FINANCIAL PLANNER™ professional and has been dedicated to helping clients achieve financial independence for over 15 years. He holds life, health, and variable insurance licenses and incorporates protection goals into investment and financial planning strategies. He graduated from the University of Wisconsin-Madison with a B.S. in Consumer Science with a concentration in Personal Finance.
Josh and his wife Haley enjoy the theatre, watching Chicago sports teams, traveling, and spending time with family.
Let's start a conversation...
Please provide us with basic contact information, and we'll reach out as soon as possible.